California to Canada Trucking, Freight and Logistics
Freight shipping from California to Canada requires the use of a cross-border trucking specialist that can move your freight without damage and on time.
Contact Us
Service Areas
California Less Than Truckload Service Areas:
Los Angeles, California
San Diego, California
San Francisco, California
Sacramento, California
Canadian Less Than Truckload Service Areas:
Vancouver, British Columbia
Kelowna, British Columbia
Kamloops, British Columbia
Calgary, Alberta
Edmonton, Alberta
Toronto, Ontario
Montreal, Quebec
Get a quote
At Moto we'll act as your secret weapon when shipping Dry Van LTL & TL freight over the road from California to Canada.
California to British Columbia
If you are looking for the best freight shipping company from California to British Columbia, then you have come to the right place. Our regular scheduled departures from Los Angeles & San Francisco to Vancouver give us the power to deliver on your needs. Specializing in LTL we can get the job done even if it grows to a full truckload.
California to Alberta
Our Calgary terminal handles regular shipments to and from California. With daily service to and from Edmonton, we have the majority of Alberta covered for your shipping needs. With daily pick-ups and deliveries in Los Angeles and San Francisco, we can keep wild rose country well within reach.
California to Ontario & Quebec
Connecting the two largest shipping regions in Canada and the United States is a breeze. Shipping long-haul LTL between Los Angeles and Toronto has become more affordable in recent years as we have focused on offering lower prices without any compromise related to high-quality service. Daily pick ups in southern California helps us connect West to East like never before.
California to Canada Freight Consolidation Benefits
There are many benefits of cross-border freight consolidation, but the main one is that your shipment shares the cost of the trailer with other shipments. Finding a freight consolidation partner who can help the goods cross borders smoothly can be challenging at times, but lucky for you this is what we do.
Get a quote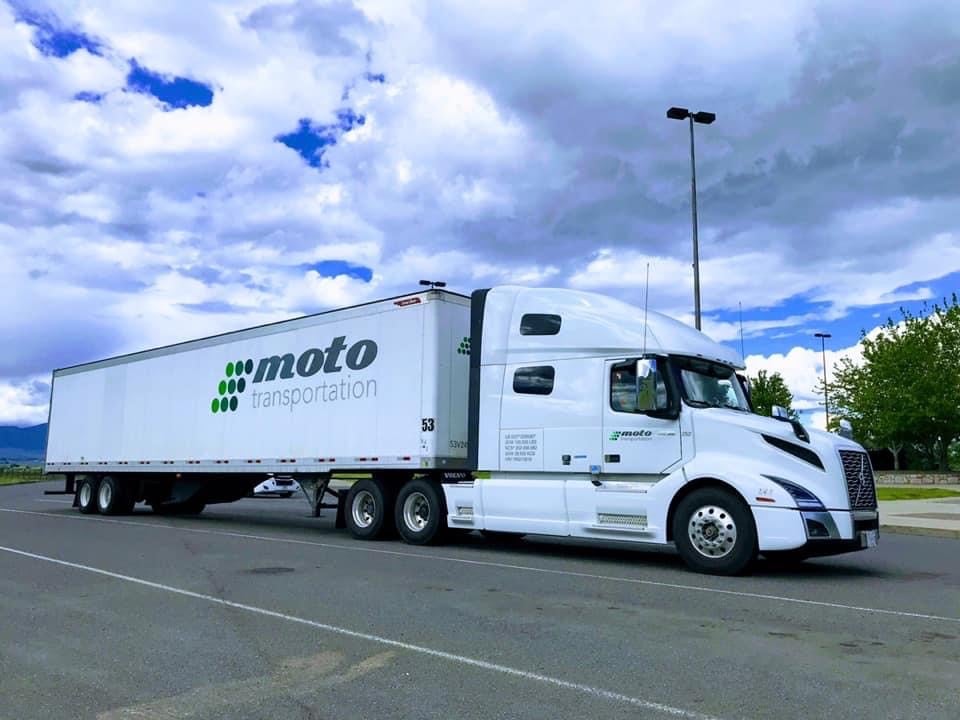 California / Canada Freight Marketplace
California and Canada have good relations, California and Canada have extremely high volumes of trade with each other that moves mostly by truck. California's main exports to Canada include computers, gold, petroleum gas, and medical instruments. California is the fourth-largest economy in the world while Canada is the tenth.
Cross Border Customs Clearance
Our customs department will help ensure your cargo gets through customs smoothly, but they also help with other issues like making sure your import/export charges are properly handled. Contact our customs brokerage team today and see how they can help you with your next shipment.
California Shipping Tips
Shipping goods across borders may be difficult. To reduce stress for yourself, find out what you need to know before importing products so you can do it with ease:
Have your shipments ready early in California, the traffic can get crazy.
Send your commercial invoices & customs brokerage information over prior to the pick-up of your shipment.
Give us 24-48 hours' notice before we have to pick up your shipment.
Make sure your freight shipment is well labeled and packaged for transport.
Canada Points
Abbotsford, British Columbia
Chilliwack, British Columbia
Mission, British Columbia
Maple Ridge, British Columbia
Langley, British Columbia
Surrey, British Columbia
Delta, British Columbia
Coquitlam, British Columbia
Burnaby, British Columbia
Richmond, British Columbia
New Westminster, British Columbia
Prince George, British Columbia
Summerland, British Columbia
Vernon, British Columbia
Penticton, British Columbia
Oliver, British Columbia
Osoyoos, British Columbia
Whistler, British Columbia
Victoria, British Columbia
Nanaimo, British Columbia
Canada Points
Red Deer, Alberta
Leduc, Alberta
Airdrie, Alberta
Saskatoon, Saskatchewan
Regina, Saskatchewan
Mississauga, Ontario
Brampton, Ontario
Kitchener, Ontario
Guelph, Ontario
Hamilton, Ontario
Cornwall, Ontario
Ottawa, Ontario
Laval, Quebec
Brossard, Quebec
California Points
San Bernardino, California
Riverside, California
Corona, California
Rancho Cucamonga, California
Ontario, California
Pomona, California
Santa Ana, California
Irvine, California
Huntington Beach, California
City of Industry, California
Pico Rivera, California
Commerce, California
Fullerton, California
Long Beach, California
Cerritos, California
Compton, California
Torrance, California
Inglewood, California
Anaheim, California
California Points
Hawthorne, California
Chino, California
Garden Grove, California
Montclair, California
El Cajon, California
Fontana, California
Gardena, California
Hayward, California
Rancho Cordova, California
Burlingame, California
Walnut, California
Chula Vista, California
San Leandro, California
Stockton, California
Chatsworth, California
San Jose, California
Fremont, California
The proof is in our performance
and these aren't rookie numbers

98%
on-time performance

0.01%
damage rating
524,158
pallets delivered

3,185
client tenure
Vancouver, BC
"Your team's service was exceptional...I would like to take this moment to thank you for your support and we look forward to working with you even more in the new year."
Corona, CA
"I appreciate the high-quality level of service. I get calls from other places wanting my Canada shipments. I just tell them I got a place that gives great service and incredibly fast transit times."
Nanaimo, BC
"I want to thank you and the Moto team for making this happen flawlessly. Job well done!"
Calgary, AB
"Thank you so much for your assistance coordinating our last order from California. We were very impressed by how well every department at Moto Transportation worked together to execute a timely delivery."
Kamloops, BC
"You guys made this the easiest transaction, did not wait for my email to get it done. I'm dropping my current carrier for you guys."
Burnaby, BC
"Thank you...we had a very good experience with your service...we will contact you again soon for your transportation service"
Athalmer, BC
"Thanks again to all of the Moto Team for another successful delivery!!"
Delta, BC
"Always a pleasure. We appreciate the kind gesture and looking forward to building a good working relationship and business venture my friend. Astonished!"
We'll take care of your shipments.
No bottlenecks. No delays.
Because you've got enough on your plate.
Contact us for a quote